Modern home insurance
Your time matters, and so does your stuff. Get a personalized home insurance quote in 5 minutes. That's less time than it takes to wait in line for coffee.
Different than other providers
home insurance customers love and trust
4.7 out of 5. That's how customers rate Square One Insurance Services after writing 48,455 reviews. And with an A+ rating from the Better Business Bureau, people clearly love the way we're changing home insurance.
Digital platform
With Square One, you can get a quote, buy a policy and even submit a claim – all online, from the comfort of your own home. Quotes and policies are managed through your online account or mobile app, but if you need help, expert assistance from one of our licensed insurance agents is just a webchat or phone call away.
Superior protection
All policies from Square One represent the highest level of protection currently available in Canada. We make it easy for you to protect your home against common perils (such as water damage and theft) and we even cover the costs of rebuilding your home to meet the latest bylaw or code changes.
Guaranteed building replacement coverage
Get the peace of mind you deserve. Simply insure your home to Square One's suggested limit and, if you experience a loss, we'll rebuild your home, even if the cost of doing so exceeds your limit of insurance.
Personalized coverage
All policies protect most common personal property items including laptops, smartphones and furniture. If you own specialty property (such as bicycles or fine arts) you can also add coverage to your policy. That way, you only pay to insure what you actually own.
Need to make a claim?
Making a claim with Square One is easy. In fact, most of the process can be done online. You'll get your own dedicated adjuster to work with you from start to finish to make sure you're back on your feet in no time. And, Square One pays out on over 90% of all claims submitted.
Interest-free monthly payments
We're confident you'll love our service and stay with us. That's why we don't lock you into a contract. With us, you can pay monthly or annually and there's no fixed-term contract. You can also change your payment preferences through your online account.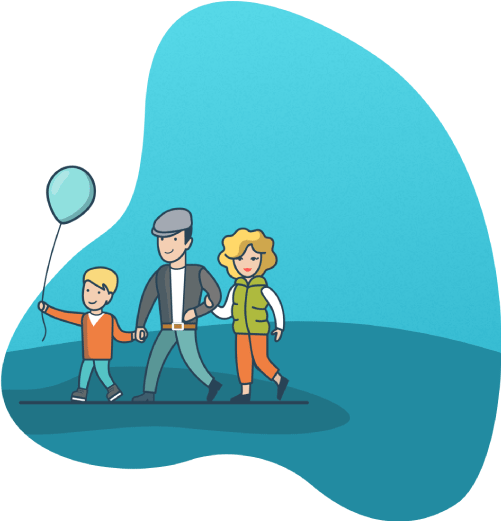 It only takes 5 minutes
Ready for an online quote?
Your time matters, and so does your stuff. Get a personalized home insurance quote in 5 minutes. That's less time than it takes to wait in line for coffee.
What our customers say
Don't just take our word for it. Here are some of the reviews that contribute to our average rating of 4.7 stars out of 5. Want to read more? Visit our reviews page.
Auto and home insurance policies.
I was extremely happy with the service provided by Brett Vancise. He was so versed with his work and guided me through the entire process. He was calm and explained to me every detail concerning the policies. I ended up saving a great deal as compare to my previous insurance provider. I have so far referred several of my friends to this company.
Protection guaranteed.
My landlord suggested your company to me as a new tenant because of its efficiency and accessibility, and let me tell you it was as easy as making microwaved popcorn, literally… Thank you so much Square One, it's a good feeling to know that your home and belongings have a professional protection plan in place.
Excellent online platform and call support services!
Hasti was one of the support agents who supported me patiently to complete the policy order. Also, the online form and the T&C of the policies are clearly understandable! I have total of 4 titled owners of the property that it allows the info to be input to the system individually (No kidding! Other insurance systems don\'t allow to do this... This online app is absolutely user-friendly! The cost of the policy is not bad comparing with the competitors. I would highly recommend Square One to anyone who is shopping for better services and pricing!
Impressed.
I recently purchased an insurance policy from Square One. We were so pleased with the ease of application but also how thorough they are in the questionnaire in regards to our property. Square One makes it possible to have the coverage you need with a price that is affordable.
Excellent online experience.
Very friendly online portal to select and purchase my new tenant insurance policy with Square One. A friend referred me, based on her total satisfaction to date. We both have received our promotional gifts (Amazon gift card for me, and the $25 account credit for her!). The coverage is excellent for my needs, at very good cost (good value for money). Telephone inquiry about one concern was handled promptly, courteously and satisfactorily. Thank you for the good service and product. I feel to be in good hands with Square One.
Affordable price and competitive policy.
I am very pleased to be able to secure a tenant policy with less hustle. Everything done online without the involvement of any agent as I don't have time to speak on the phone. All the forms filled up are very comprehensive and easy to understand. One of the cheap premiums on the market as well. Great service! Good job.
Very good service for home business.
Square One is one of the only providers who would cover our in-home pottery studio. They were thorough and requested photos but they covered us. It's been very easy to update our coverage as the business grows and we add more services and assets, and sales locations. I love being able to do these changes online and have easy access to check my policy. The service has been great so far.
Straightforward and thorough.
Getting tenant insurance has never been this personalized. I enjoyed that you could truly cater to what kind of home you are living in. With a click of a button, the value of your insurance would change so you could see the quote change as you figured out what works best for you. Very intuitive and user-friendly.
Thank you, Brad!
I would like to thank our Claims Adjuster, Brad Rotto, for all the hard work he has done while working on our claim. Our unit flooded, and there was a lot of damage done by the flood. However, Brad was very helpful, replying immediately to any question we had (and we had many!), arranging for reimbursements right away and making the entire process uncomplicated and easy to understand. It has been a real pleasure working with Brad. This was one of the rare instances when the reality exceeded the expectations. Thank you, Brad, for the impeccable service and the support received throughout!
Great home insurance provider.
I have bought several home insurance policies over the years. Square One was the last and has been the best. I got my house insurance with them for a few years, and now for an apartment that I am buying. You do not need to do any shopping around, and you do not go wrong if you come here directly for a great customer service experience, great coverages, at low price.
What you really want to know
How are claims handled?
The insurance industry doesn't have the greatest reputation when it comes to claims. Many people fear their insurer will go to any length possible to avoid paying claims. At Square One, we're different. We're there when you need us most.
How different? Legal jargon can be confusing, so we've created a transparency page to translate the legal language of your policy into plain English.
We're committed to changing how you think of insurance. We'll make sure your claim is handled quickly and fairly.
See Our Transparency Page
The right protection from day one
The biggest problem with making a claim is not having the right protection. With a policy that's tailored to your needs, you get the best protection possible.
Two-hour emergency response
We guarantee a fast response when you need it most. Not an emergency? No problem. Your adjuster will still be in touch within one business day. it's your home, and your stuff, so we keep you in the loop.
One point of contact
A single dedicated adjuster works with you from start to finish. Without the need to repeat the details of your claim, you'll be back on your feet in no time.
Thousands choose us every month
Recently purchased policies