Different than other providers
home insurance customers love and trust
4.7 out of 5. That's how customers rate Square One Insurance Services after writing 29,949 reviews. And with an A+ rating from the Better Business Bureau, people clearly love the way we're changing home insurance.
Digital platform
With Square One, you can get a quote, buy a policy and even submit a claim – all online, from the comfort of your own home. Quotes and policies are managed through your online account, but if you need help, expert assistance from one of our licensed insurance agents is just a webchat or phone call away.
Superior protection
All policies from Square One represent the highest level of protection currently available in Canada. We make it easy for you to protect your home against common perils (such as water damage and theft) and we even cover the costs of rebuilding your home to meet the latest bylaw or code changes.
Guaranteed building replacement coverage
Get the peace of mind you deserve. Simply insure your home to Square One's suggested limit and, if you experience a loss, we'll rebuild your home, even if the cost of doing so exceeds your limit of insurance.
Personalized coverage
All policies protect most common personal property items including laptops, smartphones and furniture. If you own specialty property (such as bicycles or fine arts) you can also add coverage to your policy. That way, you only pay to insure what you actually own.
Need to make a claim?
Making a claim with Square One is easy. In fact, most of the process can be done online. You'll get your own dedicated adjuster to work with you from start to finish to make sure you're back on your feet in no time. And, Square One pays out on 90% of all claims submitted.
Interest-free monthly payments
We're confident you'll love our service and stay with us. That's why we don't lock you into a contract. With us, you can pay monthly or annually and there's no fixed-term contract. You can also change your payment preferences through your online account.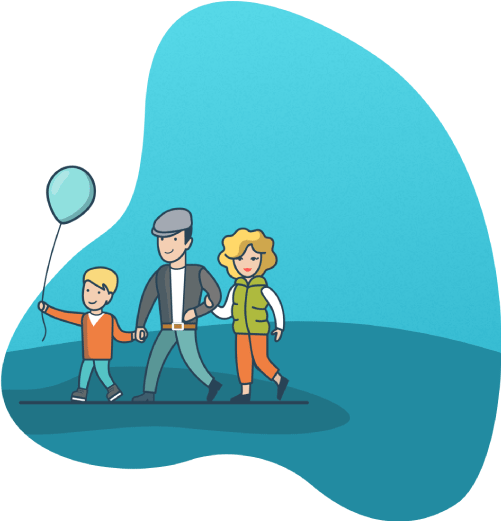 It only takes 5 minutes
Ready for an online quote?
Getting the best protection doesn't have to break the bank. See how affordable personalized home insurance can be. Get an online quote in 5 minutes.
What our customers say
Don't just take our word for it. Here are some of the reviews that contribute to our average rating of 4.7 stars out of 5. Want to read more? Visit our reviews page.
Awesome customer service!
First time purchasing tenant insurance and wasn't sure about some specific items being covered. Eran Azran, thank you! He was helpful and knowledgeable and made the entire process uncomplicated and easy to understand. Would that all customers service reps were as nice, generous and comfortable to chat with. Thanks Eran! Hope the boss is checking in here.
Excellent cost-effective quotes, services and support.
I just purchased a primary home and rental property coverage. The interaction was so smooth and professional. The price is very competitive with professionalism. It was a pleasure doing business with Square One. Very compassionate and smooth interaction. I was guided throughout the process. Many thanks.
Excellent service!
I am beyond pleased with the service Square One provided me. The coverage I needed for home insurance. Zeb Doherty-Wayne was a pleasure to deal with. He really took the time and listen to my wants as far as coverage for home insurance. He was very knowledgeable and knew how to help me based on what I needed. I looked around and called a few places and no one could even come close in price. They were by far the best price. I would definitely recommend them to all my friends and family. Thank you!
Awesome insurance provider.
I've insured two properties now with Square One Insurance. Their rates are always cheaper than the other companies, and I'm always able to contact a representative quickly without being on hold for hours. My recent investment property was insured in literally 10 minutes, with the amazing assistance from insurance agent C. Kathy Vallance. She was so sweet, personable and very knowledgeable when it came to everything related to short-term rental insurance and condo fees, etc. Thanks Kathy and Square One for making insurance needs so easy and stress-free.
Square One is top tier!
Fabio Baida helped me at Square One. Figuring out coverage can be a bit daunting for newbies like me and making sure we interpret strata docs correctly. Square One has a super slick interface that's self-serve and has a great UI, but sometimes you just need someone to answer a couple questions to connect the dots. So I emailed Square One and Fabio followed up and we hopped on the phone and quickly figured it out. Really happy! Great easy-to-use modern interface, best
Easiest rental insurance.
I have only ever used Square One for my rental insurance. They have such an easy straightforward way of doing things through their website. It really makes it easy to choose what you need and what you don't. Moving is a breeze, just change your address and your settings are all saved for you. All at an affordable price? Can't go wrong!
Happy with Square One.
Thank you for the easy renewal for our home insurance. We have been very happy with Square One and were really happy that upon renewal our home insurance went down. I can not remember the last time, if ever, that upon renewing home insurance our policy for the year was less than the year before.
Process is simple and clear, and help was readily available.
I spent a while looking at options for rental insurance. Even called a local broker. Square One provided, by far, the best process. The online forms clearly indicate what your options are, allow you to weigh the pros and cons of your selections against alternatives, and provide immediate feedback on price. The wording on the policy itself is also clear and easy to understand, and when I requested a callback to ask about coverage limits, I received a call right away, and the fellow I spoke with was super helpful.
Very knowledgeable and helpful agents.
I called various insurance providers to get quotes for my home insurance, but once I spoke to Kayla at Square One, it was clear that she had an in-depth knowledge of Square One products. Kayla had the patience to understand my needs and guide me through the entire process, an exceptionally intuitive approach and she tweaked the policy to my specific needs. I ended up switching home insurance for my other house too which I hadn't planned. Thanks to Kayla for helping me save money without compromising my core needs.
Incredible, from start to finish.
I had the unfortunate experience of navigating a flood shortly after moving into our new apartment. It's supposed to be a pain in the rear to go through the claims process. It's confusing, it even feels a bit embarrassing—but the team at Square One (and their partners) were incredible to deal with. They made a really bad situation good(-ish). Super responsive, sympathetic to what happened, treated me like a human. I'm a customer for life ... if only they offered more than just property insurance!
What you really want to know
How are claims handled?
The insurance industry doesn't have the greatest reputation when it comes to claims. Many people fear their insurer will go to any length possible to avoid paying claims. At Square One, we're different. We're there when you need us most.
How different? Legal jargon can be confusing, so we've created a transparency page to translate the legal language of your policy into plain English.
We're committed to changing how you think of insurance. We'll make sure your claim is handled quickly and fairly.
See Our Transparency Page
The right protection from day one
The biggest problem with making a claim is not having the right protection. With a policy that's tailored to your needs, you get the best protection possible.
Two-hour emergency response
We guarantee a fast response when you need it most. Not an emergency? No problem. Your adjuster will still be in touch within one business day. It's your home, and your stuff, so we keep you in the loop.
One point of contact
A single dedicated adjuster works with you from start to finish. Without the need to repeat the details of your claim, you'll be back on your feet in no time.
Thousands choose us every month
Recently purchased policies