Complete protection for your condo and personal property
Condo insurance that customers love and trust
Most policies protect your personal property and your liability. But only Condo Owner's Protection from Square One safeguards against shortfalls in your condo corporation's insurance, and protects upgrades made to your unit. And that's just the start.
Protect your condo with Canada's only customizable condo insurance policy. Personalize your limits, coverages and deductibles. With Square One, you choose what to insure and how much to insure it for. Keep reading to learn more about our unique approach.
What our customers say
Don't just take our word for it. Here are some of the reviews that contribute to our average rating of 4.7 stars out of 5. Want to read more? Visit our reviews page.
Awesome customer service!
First time purchasing tenant insurance and wasn't sure about some specific items being covered. Eran Azran, thank you! He was helpful and knowledgeable and made the entire process uncomplicated and easy to understand. Would that all customers service reps were as nice, generous and comfortable to chat with. Thanks Eran! Hope the boss is checking in here.
Excellent cost-effective quotes, services and support.
I just purchased a primary home and rental property coverage. The interaction was so smooth and professional. The price is very competitive with professionalism. It was a pleasure doing business with Square One. Very compassionate and smooth interaction. I was guided throughout the process. Many thanks.
Excellent service!
I am beyond pleased with the service Square One provided me. The coverage I needed for home insurance. Zeb Doherty-Wayne was a pleasure to deal with. He really took the time and listen to my wants as far as coverage for home insurance. He was very knowledgeable and knew how to help me based on what I needed. I looked around and called a few places and no one could even come close in price. They were by far the best price. I would definitely recommend them to all my friends and family. Thank you!
Awesome insurance provider.
I've insured two properties now with Square One Insurance. Their rates are always cheaper than the other companies, and I'm always able to contact a representative quickly without being on hold for hours. My recent investment property was insured in literally 10 minutes, with the amazing assistance from insurance agent C. Kathy Vallance. She was so sweet, personable and very knowledgeable when it came to everything related to short-term rental insurance and condo fees, etc. Thanks Kathy and Square One for making insurance needs so easy and stress-free.
Square One is top tier!
Fabio Baida helped me at Square One. Figuring out coverage can be a bit daunting for newbies like me and making sure we interpret strata docs correctly. Square One has a super slick interface that's self-serve and has a great UI, but sometimes you just need someone to answer a couple questions to connect the dots. So I emailed Square One and Fabio followed up and we hopped on the phone and quickly figured it out. Really happy! Great easy-to-use modern interface, best
Easiest rental insurance.
I have only ever used Square One for my rental insurance. They have such an easy straightforward way of doing things through their website. It really makes it easy to choose what you need and what you don't. Moving is a breeze, just change your address and your settings are all saved for you. All at an affordable price? Can't go wrong!
Happy with Square One.
Thank you for the easy renewal for our home insurance. We have been very happy with Square One and were really happy that upon renewal our home insurance went down. I can not remember the last time, if ever, that upon renewing home insurance our policy for the year was less than the year before.
Process is simple and clear, and help was readily available.
I spent a while looking at options for rental insurance. Even called a local broker. Square One provided, by far, the best process. The online forms clearly indicate what your options are, allow you to weigh the pros and cons of your selections against alternatives, and provide immediate feedback on price. The wording on the policy itself is also clear and easy to understand, and when I requested a callback to ask about coverage limits, I received a call right away, and the fellow I spoke with was super helpful.
Very knowledgeable and helpful agents.
I called various insurance providers to get quotes for my home insurance, but once I spoke to Kayla at Square One, it was clear that she had an in-depth knowledge of Square One products. Kayla had the patience to understand my needs and guide me through the entire process, an exceptionally intuitive approach and she tweaked the policy to my specific needs. I ended up switching home insurance for my other house too which I hadn't planned. Thanks to Kayla for helping me save money without compromising my core needs.
Incredible, from start to finish.
I had the unfortunate experience of navigating a flood shortly after moving into our new apartment. It's supposed to be a pain in the rear to go through the claims process. It's confusing, it even feels a bit embarrassing—but the team at Square One (and their partners) were incredible to deal with. They made a really bad situation good(-ish). Super responsive, sympathetic to what happened, treated me like a human. I'm a customer for life ... if only they offered more than just property insurance!
Different than other providers
Six reasons why you'll love Square One
4.7 out of 5. That's how customers rate Square One Insurance Services after writing 29,889 reviews. And with an A+ rating from the Better Business Bureau, people clearly love the way we're changing condo insurance.
Digital platform
With Square One, you can get a quote, buy a policy and even submit a claim – all online, from the comfort of your own home. Quotes and policies are managed through your online account, but if you need help, expert assistance from one of our licensed insurance agents is just a webchat or phone call away.
Superior protection
All policies from Square One are comprehensive – this is the highest level of protection currently available in Canada. We make it easy for you to protect your things from common perils (such as water damage and theft). And, with Condo Owner's Protection, you get complete peace of mind; we cover everything that your condo corporation doesn't.
Upfront and personal
Condo Owner's Protection includes unlimited access to a 24/7 legal advice helpline (not available in Quebec) for condo-related issues, like what to do if you have a noisy neighbour. We also provide a free expert appraisal of your condo corporation's insurance policy. So, you know exactly what risks you're exposed to.
Personalized coverage
All policies protect most common personal property items including laptops, smartphones and furniture. If you own specialty property (such as bicycles or fine arts) you can also add coverage to your policy. That way, you only pay to insure what you actually own.
Need to make a claim?
Making a claim with Square One is easy. In fact, most of the process can be done online. You'll get your own dedicated adjuster to work with you from start to finish to make sure you're back on your feet in no time. And, Square One pays out on 90% of all claims submitted.
Interest-free monthly payments
We're confident you'll love our service and stay with us. That's why we don't lock you into a contract. With us, you can pay monthly or annually and there's no fixed-term contract. You can also change your payment preferences through your online account.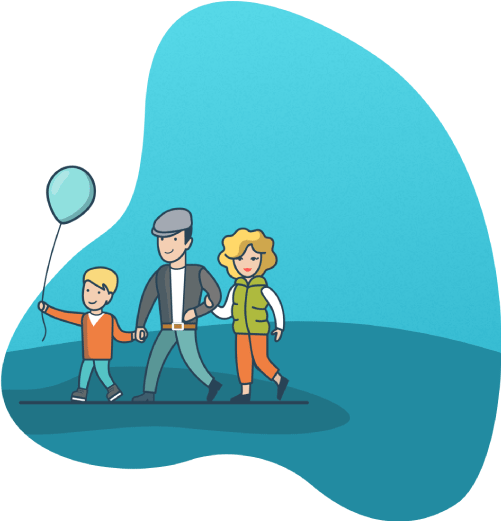 It only takes 5 minutes
ready for an online quote? Policies start at $12/month if you rent your home and $40/month if you own your home. To see how much you can save with Square One, get a personalized online quote now.
Coverages and Deductibles
Learn how you're protected
with Square One
When you buy condo insurance from us, the experience is straightforward from quote to claim. View the sections below to learn about the coverages, deductibles, protection and claim service offered by Square One. You can also download sample policy wordings.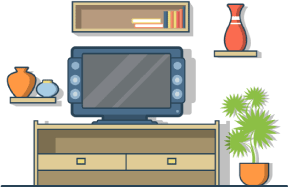 Personal property and specialty coverages. Traditional providers don't give you much control when it comes to insuring the contents of your home. They include pre-packaged protection that is based on your house's rebuild cost. And, they automatically include protection for specialty property whether you own it or not.
At Square One, you decide what specialty property you insure and for how much. You also decide how much protection you need for your most common personal property, which includes appliances, electronics, furniture, and clothing.
Bicycles, sporting equipment and watercraft: This optional coverage protects any personal and portable equipment used for athletic or recreational activities. This includes cycling, equestrian, fishing, golf, hang-gliding, hockey, hunting, paragliding, shooting, skating, skiing, snowboarding, surfing and windsurfing. It also protects commercially manufactured boats, canoes and kayaks. Any watercraft must be no more than 20 feet in length and, if motorized, must have no more than 100 horsepower in total. And, it protects related property like accessories, equipment and trailers.
Business property:
Protects property that you own or use for profit or compensation, including inventory, tools, computers and other equipment. Items used for both business and personal purposes must be insured as business property. This coverage does not protect business income, operations, or other exposures.
Fine arts and collectibles: This optional coverage protects visual art, including paintings, sculptures, drawings, limited edition prints, and other pieces that cannot be easily replaced, like hand-woven or hand-knotted rugs or carpets made in Asia. It also protects any items collected as a hobby, for display, or as an investment, whose value may appreciate, including sports card collections, first edition books, and coin collections. And, it protects any porcelain ware, plates, cups, saucers that are used on special occasions; eating and serving utensils made of silver that are also used on special occasions; and figurines made of porcelain or ceramic material.
Jewellery and watches:
This optional coverage protects objects designed for the adornment of the body, including necklaces, bracelets, rings, earrings, watches and precious stones.
Personal property: This mandatory coverage protects all the other "moveable" property you own. This includes appliances, household goods, electronics, furniture and clothing in your home, garage and storage unit. This coverage does not protect any specialty property, which includes: bicycles, sporting equipment and watercraft; business property; fine arts and collectibles; jewellery and watches; and landlord's property.
Condo coverages. With Square One, you get the best condo (or strata) insurance in Canada. You know that saying, "You get what you pay for?" It's true. Our policy may cost a little more, but it's there when you need it. Our optional Condo Owners Protection coverage includes:
​​Blanket coverage for all condo damage: You select a single limit that covers damage to your unit and its improvements, deductibles assessed against your unit by your condo corporation (including those for water damage and sewer backup), and other amounts assessed for shortfalls in the corporation's master policy.
Expert review of your needs: ​​Send us your condo corporation's commercial insurance policy and we'll determine what you need to be properly protected.
Legal advice helpline: Have an issue with a building bylaw or a noisy neighbour? Our policy includes unlimited access to a legal advice helpline for any condo-related issue​.
Other coverages. There are a few other coverages that are essential to any insurance policy, including liability protection.
Additional living expenses: This mandatory coverage protects against increases in living expenses you incur because your home can't be lived in. This could be a result of damage to your home from an insured loss or an order to evacuate your home as a result of a sudden and accidental event.
Identity theft and financial loss:
Protects against financial losses resulting from the theft of your identity. Also protects against expenses incurred to fix your personal credit rating after your identity has been stolen.
Legal protection: This optional coverage provides unlimited access to a telephone helpline through which you can receive legal or tax advice relating to any personal matter, except those relating to automobiles. In some cases, it also protects against legal costs to pursue or defend your personal rights.
Personal and premises liability: Protects against amounts you are legally responsible to pay because you unintentionally injure someone or damage their property. Also protects against amounts you are legally responsible to pay for unintentional injury to someone or damage to their property arising from the ownership or use of your home.
Policy deductibles. A policy deductible is the amount you must pay before your home insurance policy will respond. For example, if your $2,500 laptop is stolen and the claim is subject to a $1,000 deductible, you pay $1,000 and your policy will cover the remaining $1,500. The higher the deductible you select, the lower the premium you pay on your insurance.
Below are the various deductibles that may apply. It's important to note that only one deductible applies per claim even if payments are made under multiple policy coverages. The type of loss will determine the deductible that applies.
Earthquake: This deductible applies to each insured loss resulting from an earthquake. While earthquakes don't happen often, they cause significant damage when they do. As such, earthquake deductibles tend to be higher than those for other types of loss. Depending on where you live, you may be presented with a couple options.
Inland flood: This deductible applies to each insured loss resulting from an inland flood. If this deductible applies, you may be presented with a couple options. Please note that not all areas are eligible for inland flood protection.
Glass:
This policy protects against damage to glass that forms part of your home, including windows and sliding doors, subject to the standard deductible. For a small additional charge, you can eliminate the deductible for glass damage.
Standard: This deductible applies to each insured loss not specifically mentioned earlier. For example, the earthquake deductible, not the standard deductible, applies to each insured loss resulting from an earthquake.
Comprehensive protection. At Square One, you get a comprehensive (all-risk) policy. That means you're protected against all types of loss, except for those listed in the exclusions. Commonly covered losses include break-ins, burst pipes, hailstorms, fires, and more. Commonly excluded losses include coastal floods, repeated leakage, and wear and tear.
Making a claim. You buy insurance for peace-of-mind, so if you do need to make a claim we believe it should be simple and stress-free. That's why all Square One customers are protected by our commitment to handling claims fairly:
24/7 emergency claim line so we're there whenever you need us
For emergency claims you're guaranteed a response within 2 hours
For all claims, you'll work with a single claims adjuster
Quickly track each stage of your claim online
We guarantee that all claims are dealt with fairly, transparently and quickly
You're treated with respect and kept informed at every stage of your claim
Thousands choose us every month
Recently purchased policies