Complete protection for your home and personal property
Rental property insurance customers love and trust
Typically, it's more challenging to insure rental properties than primary residences. That's not the case at Square One.
In fact, your rental property insurance policy with Square One is one of the few to include comprehensive protection. Our rental property policies are about $40/month for rental condos and $75/month for rental houses.
And, here are two additional features that separate Square One from other providers.
Tenant's Protection coverage
Your renters should include Tenant's Protection coverage on their policies. This optional coverage protects tenants against amounts they must pay because of sudden and accidental damage to the premises that they rent. As a landlord, you can recover from a loss directly through your tenant's policy. When your tenant purchases a policy, ensure it includes Tenant's Protection.
Rental Portal
Keeping track of your tenants' policies isn't easy. That's why we created the Rental Portal — a free tool for landlords to have full insight into the status of their tenants' policies. View the real-time status and receive automatic updates whenever your tenant cancels, changes, or renews their policy. It's the easiest way to make sure your tenants (and you) are protected.
What our customers say
Don't just take our word for it. Here are some of the reviews that contribute to our average rating of 4.7 stars out of 5. Want to read more? Visit our reviews page.
Excellent online experience.
Very friendly online portal to select and purchase my new tenant insurance policy with Square One. A friend referred me, based on her total satisfaction to date. We both have received our promotional gifts (Amazon gift card for me, and the $25 account credit for her!). The coverage is excellent for my needs, at very good cost (good value for money). Telephone inquiry about one concern was handled promptly, courteously and satisfactorily. Thank you for the good service and product. I feel to be in good hands with Square One.
Affordable price and competitive policy.
I am very pleased to be able to secure a tenant policy with less hustle. Everything done online without the involvement of any agent as I don't have time to speak on the phone. All the forms filled up are very comprehensive and easy to understand. One of the cheap premiums on the market as well. Great service! Good job.
Very good service for home business.
Square One is one of the only providers who would cover our in-home pottery studio. They were thorough and requested photos but they covered us. It's been very easy to update our coverage as the business grows and we add more services and assets, and sales locations. I love being able to do these changes online and have easy access to check my policy. The service has been great so far.
Straightforward and thorough.
Getting tenant insurance has never been this personalized. I enjoyed that you could truly cater to what kind of home you are living in. With a click of a button, the value of your insurance would change so you could see the quote change as you figured out what works best for you. Very intuitive and user-friendly.
Thank you, Brad!
I would like to thank our Claims Adjuster, Brad Rotto, for all the hard work he has done while working on our claim. Our unit flooded, and there was a lot of damage done by the flood. However, Brad was very helpful, replying immediately to any question we had (and we had many!), arranging for reimbursements right away and making the entire process uncomplicated and easy to understand. It has been a real pleasure working with Brad. This was one of the rare instances when the reality exceeded the expectations. Thank you, Brad, for the impeccable service and the support received throughout!
Great home insurance provider.
I have bought several home insurance policies over the years. Square One was the last and has been the best. I got my house insurance with them for a few years, and now for an apartment that I am buying. You do not need to do any shopping around, and you do not go wrong if you come here directly for a great customer service experience, great coverages, at low price.
So easy.
Square One insurance is so easy! You can go back and change whatever you like, whenever you like. Very easy to read, no mumbo jumbo that you can't understand, it's great, I love it! Thank you Square One, it's good to know you have my back.
Excellent customer service!
I decided to switch to Square One for our home insurance needs. I love how I can modify my coverage online to see the effect it will have on my premium prior to making the changes. Everything seems so out in the open and the website and quote pages are very user-friendly. Joyce F. was excellent in helping me set up our new policy! She was friendly, knowledgeable, helpful and patient in dealing with all my questions. She got back to me every time she said she would.
So happy I found Square One.
Needed to find a new insurance provider as the one I'd been using for years raised premiums by a huge amount for absolutely no reason and with no explanation. So I jumped online and found Square One. The quote process was quick, easy and clear. When I had a question I asked for an agent to call me and they were very prompt in meeting the determined callback time. The chatbot is helpful as well. My quote was significantly less expensive and I have better coverage. I'm already telling all my friends about Square One.
Beyond simple.
I know only what I've had to learn about home insurance and it is always a daunting process. I felt motivated at 12:55 am to finally go to Google and fight through a quote, and at 1:08 am I got the confirmation email of my new policy. I feel more confident in than any time I've tried to keep up with someone on the phone. The expert opinion line was so appreciated, and it was remarkably easy to customize a policy that will let me sleep easier, starting tonight!
Different than other providers
Six reasons why you'll love Square One
Digital platform
With Square One, you can get a quote, buy a policy and even submit a claim – all online, from the comfort of your own home. Quotes and policies are managed through your online account, but if you need help, expert assistance from one of our licensed insurance agents is just a webchat or phone call away.
Superior protection
All policies from Square One represent the highest level of protection currently available in Canada. We make it easy for you to protect your home against common perils (such as water damage and theft) and we even cover the costs of rebuilding your home to meet the latest bylaw or code changes.
Guaranteed building replacement coverage
Get the peace of mind you deserve. Simply insure your home to Square One's suggested limit and, if you experience a loss, we'll rebuild your home, even if the cost of doing so exceeds your limit of insurance.
Personalized coverage
All policies protect most common personal property items including laptops, smartphones and furniture. If you own specialty property (such as bicycles or fine arts) you can also add coverage to your policy. That way, you only pay to insure what you actually own.
Need to make a claim?
Making a claim with Square One is easy. In fact, most of the process can be done online. You'll get your own dedicated adjuster to work with you from start to finish to make sure you're back on your feet in no time. And, Square One pays out on over 90% of all claims submitted.
Interest-free monthly payments
We're confident you'll love our service and stay with us. That's why we don't lock you into a contract. With us, you can pay monthly or annually and there's no fixed-term contract. You can also change your payment preferences through your online account.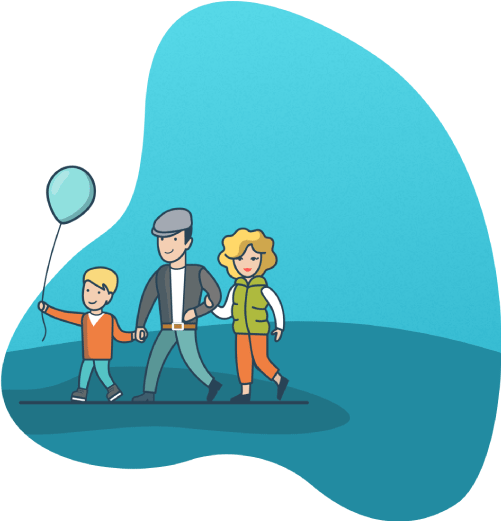 It only takes 5 minutes
ready for an online quote? Your time matters, and so does your stuff. Get a personalized home insurance quote in 5 minutes. That's less time than it takes to wait in line for coffee.
Coverages and Deductibles
Learn how you're protected
with Square One
When you buy rental property insurance from us, the experience is straightforward from quote to claim. View the sections below to learn about the coverages, deductibles, protection and claim service offered by Square One. You can also download sample policy wordings.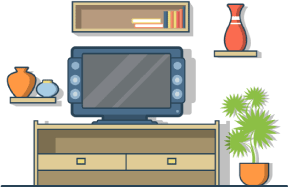 House coverages. Your house is probably the largest asset you own. So, properly protecting it is really important. Our system will help you determine the estimated rebuild cost for your house, which will form the basis of your building limit. You'll then have the option of insuring any detached structures on your property as well as landscaping, fences and gardening equipment.
Building: This coverage protects, on a guaranteed replacement cost basis, the main structure of your house as well as attached garages, swimming pools and hot tubs. It also protects, on an unlimited basis, additional costs due to building code changes.
Detached structures, fences and landscaping: This optional coverage protects any structures located on the property that are not attached to your house, including carriage homes, docks, garages, gazebos, workshops and sheds. It also protects all trees, shrubs, lawns, fences, retaining walls, rockeries, and anything else that improves your home's curb appeal. Note that patio furniture is considered personal property.
Condo coverages. With Square One, you get the best condo (or strata) insurance in Canada. You know that saying, "You get what you pay for?" It's true. Our policy may cost a little more, but it's there when you need it. Our optional Condo Owners Protection coverage includes:
​​Blanket coverage for all condo damage: You select a single limit that covers damage to your unit and its improvements, deductibles assessed against your unit by your condo corporation (including those for water damage and sewer backup), and other amounts assessed for shortfalls in the corporation's master policy.
Expert review of your needs: ​​Send us your condo corporation's commercial insurance policy and we'll determine what you need to be properly protected.
Legal advice helpline: Have an issue with a building bylaw or a noisy neighbour? Our policy includes unlimited access to a legal advice helpline for any condo-related issue​.
Other coverages. There are a few other coverages that are essential to any insurance policy, including liability protection.
Landlord's property: This optional coverage protects any property that you have provided in a rental unit/home for your tenants to use. Includes appliances, window coverings and furniture. It does not include any property owned by your tenants. Your tenants need to purchase their own insurance policy.
Legal protection:
This optional coverage provides unlimited access to a telephone helpline through which you can receive legal advice relating to the residential tenancy of rental units in your home. In some cases, it also protects against legal costs to pursue or defend some of your rights as a landlord.
Personal liability: This coverage protects against amounts you are legally responsible to pay for unintentional injury to someone or damage to their property arising from the ownership or use of your rental property.
Rental income: This optional coverage protects lost rental income from any portion of the home that is rented to others and rendered uninhabitable due to damage from an insured loss.
Policy deductibles. A policy deductible is the amount you must pay before your home insurance policy will respond. For example, if your $2,500 laptop is stolen and the claim is subject to a $1,000 deductible, you pay $1,000 and your policy will cover the remaining $1,500. The higher the deductible you select, the lower the premium you pay on your insurance.
Below are the various deductibles that may apply. It's important to note that only one deductible applies per claim even if payments are made under multiple policy coverages. The type of loss will determine the deductible that applies.
Earthquake: This deductible applies to each insured loss resulting from an earthquake. While earthquakes don't happen often, they cause significant damage when they do. As such, earthquake deductibles tend to be higher than those for other types of loss. Depending on where you live, you may be presented with a couple options.
Inland flood: This deductible applies to each insured loss resulting from an inland flood. If this deductible applies, you may be presented with a couple options. Please note that not all areas are eligible for inland flood protection.
Hail:
This deductible applies to each insured loss resulting from a hailstorm. If this deductible applies, you may be presented with a couple options.
Standard: This deductible applies to each insured loss not specifically mentioned earlier. For example, the earthquake deductible, not the standard deductible, applies to each insured loss resulting from an earthquake.
Comprehensive protection. At Square One, you get a comprehensive (all-risk) policy. That means you're protected against all types of loss, except for those listed in the exclusions. Commonly covered losses include break-ins, burst pipes, hailstorms, fires, and more. Commonly excluded losses include coastal floods, repeated leakage, and wear and tear.
Making a claim. You buy insurance for peace-of-mind, so if you do need to make a claim we believe it should be simple and stress-free. that's why all Square One customers are protected by our commitment to handling claims fairly:
24/7 emergency claim line so we're there whenever you need us
For emergency claims you're guaranteed a response within 2 hours
For all claims, you'll work with a single claims adjuster
Quickly track each stage of your claim online
We guarantee that all claims are dealt with fairly, transparently and quickly
you're treated with respect and kept informed at every stage of your claim
Thousands choose us every month
Recently purchased policies